Sell In More Ways, With Complete Control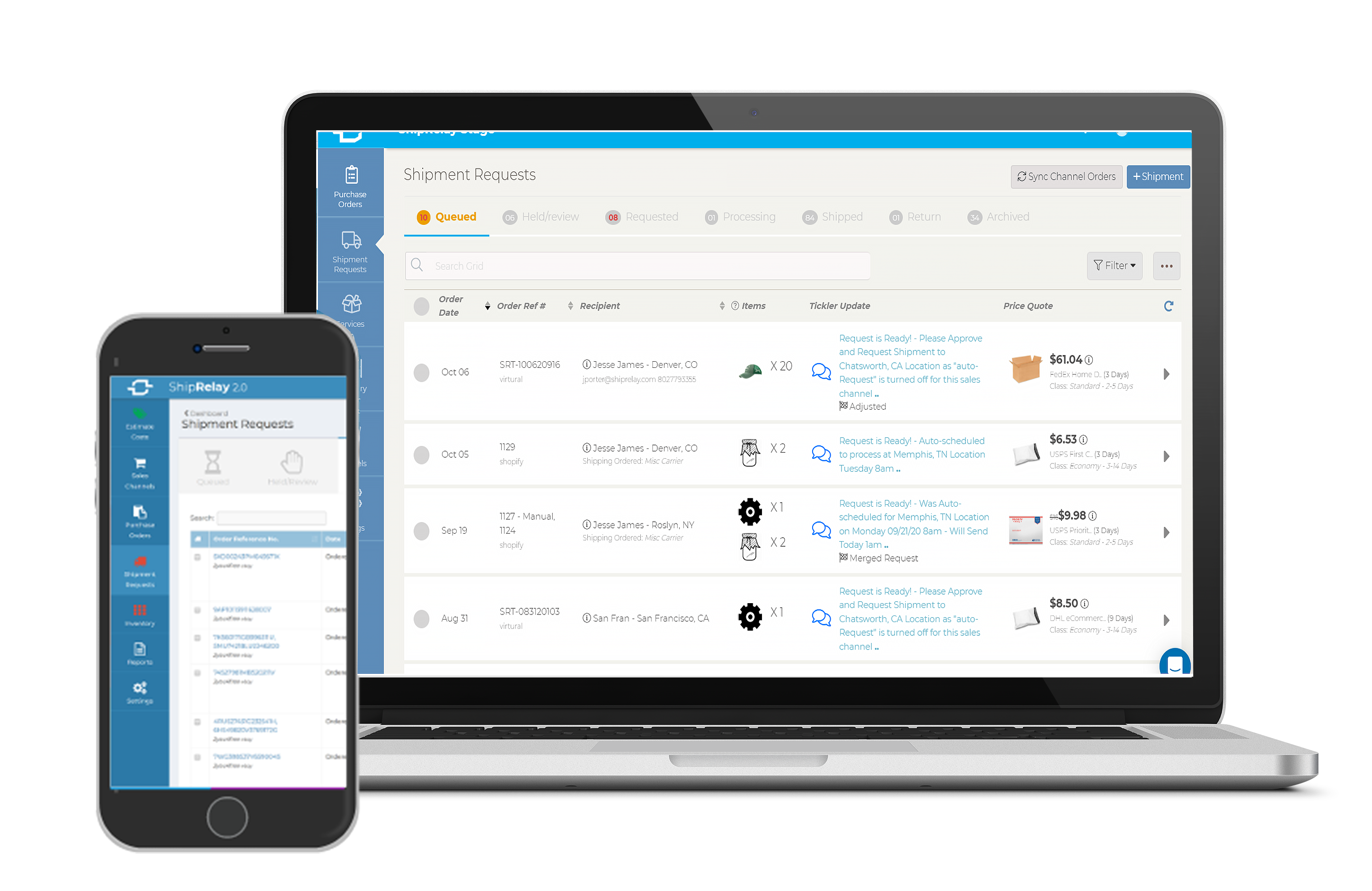 Manage Your Inventory Across All Sales Channels
Our software will automatically Map and Sync all your sales channel listings, bundles and offers to your shippable stock in real-time.
Carrier Calculated Rate Technology
Our Algorithm automatically collates the fulfillment and carrier options for each order across all shipping carriers in real-time.
Shopify customers may then opt to have those quotes appear in their checkout!
Brand Personalization
Each shipment comes with one full-page customizable packing slip; personalized per sales channel, that can have your own custom logo, message and template.
Multi-Warehouse Strategy
Save 20-30% on your shipping label cost – Choose between any of our warehouse locations and our software automatically collates the orders; ensuring your product ships from the closest of our warehouse(s) to your end recipient.